As I sit here on the couch nursing my very, very, very sore legs and core, I figured I could combine my
Dear Monday
letters with my Tinker Bell Half Marathon recap!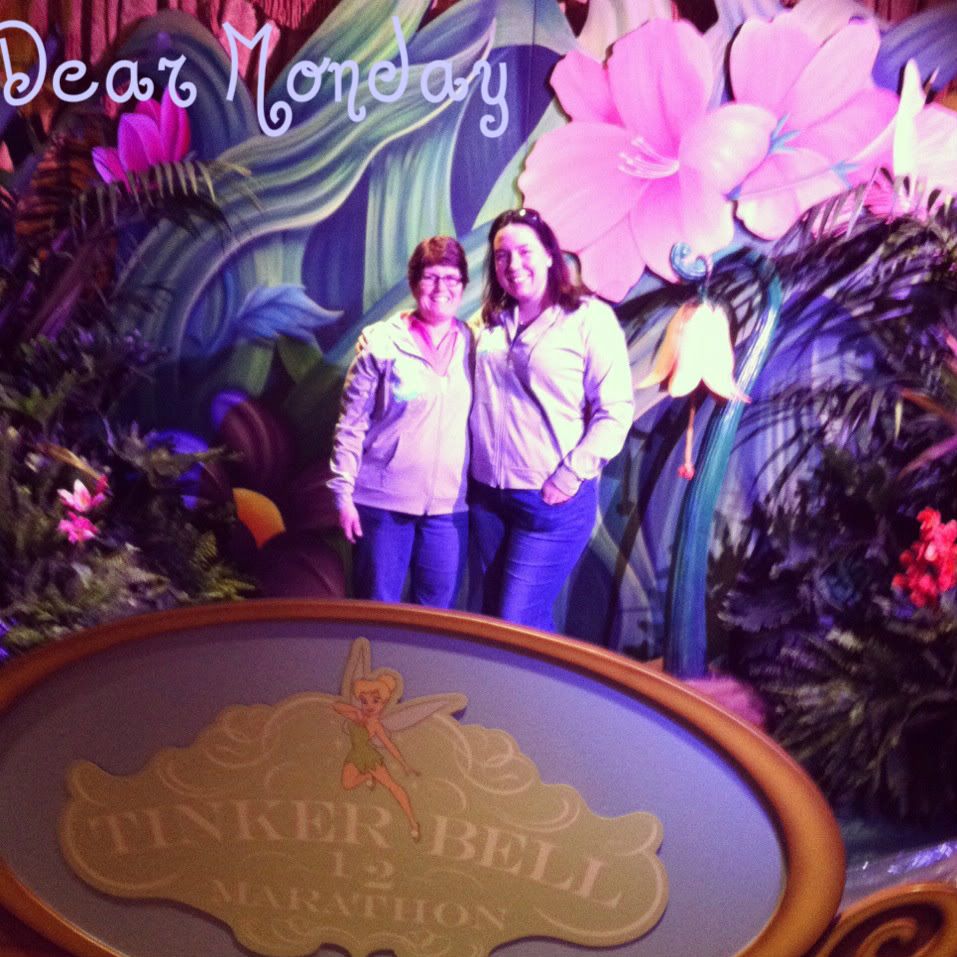 Dear Monday -
you've been kind thus far. Soreness aside, you've been both (mildly) productive and very restful. Thank you for that.
Dear Mom -
you are a ROCKSTAR! I am so proud of you and your performance in the half marathon! Sorry I couldn't keep up with you, but I'm glad you had your iPod and got a great time! (She's 50, and she averaged a 14:30 mile doing a walk/run combo!)
Dear Disney -
thank for putting together such an amazing event. I can see why so many people show up: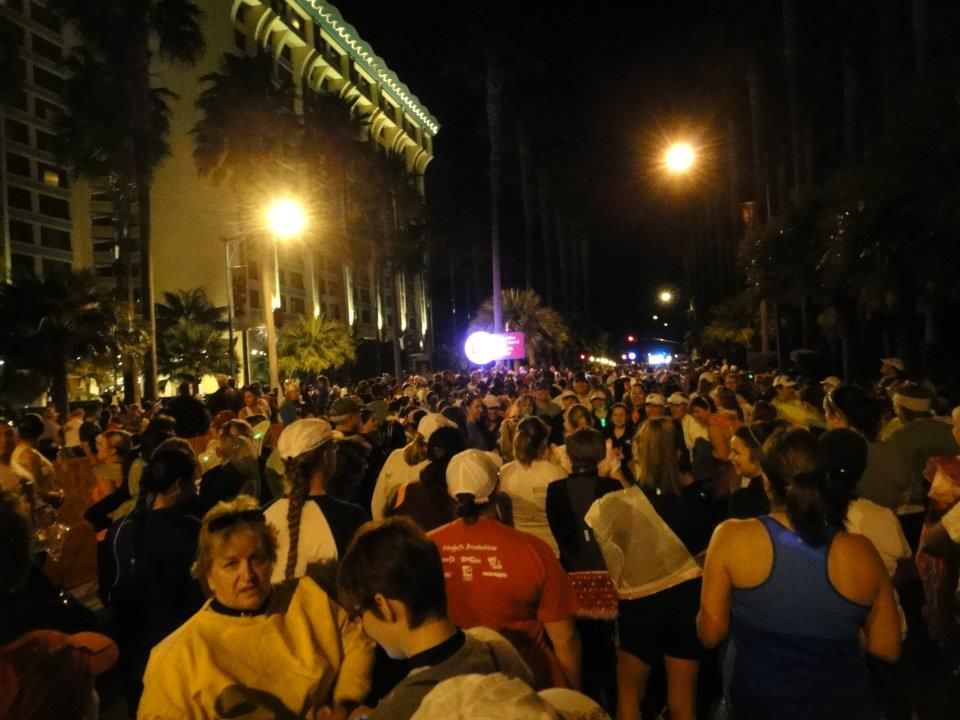 There were over 20,000 people registered for all the events of the weekend (a 5K Friday night, kids runs on Saturday, and the half marathon on Sunday). This is the crowd in line to start on Sunday morning at 5:00 a.m.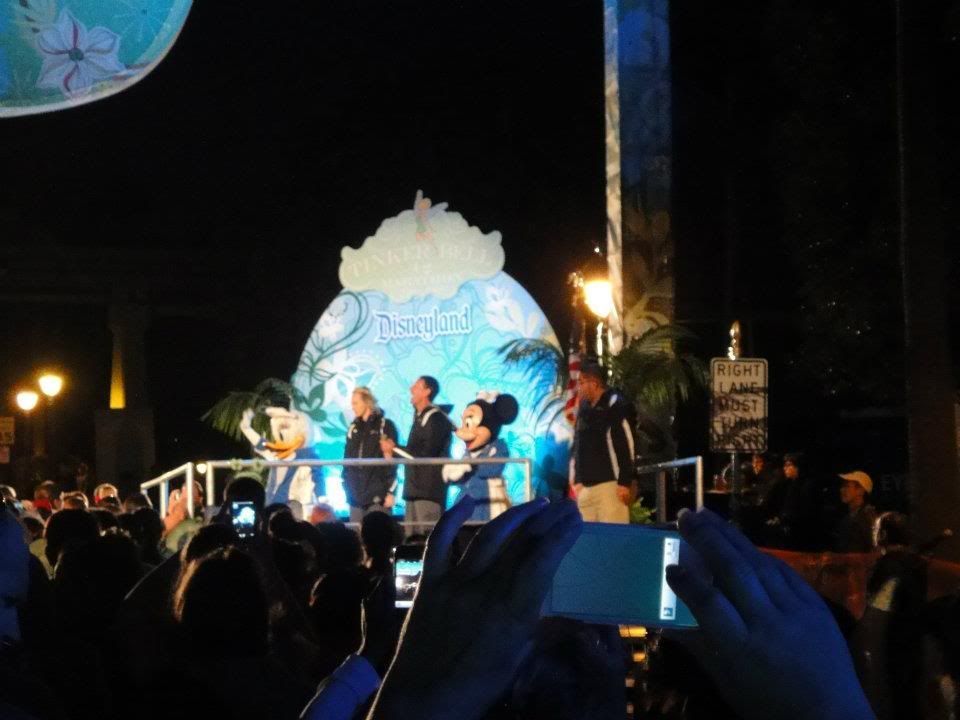 Minnie and Daisy were there to help kick off the race! What amazing girlfriends ;)
Now, I understand why you have the required time limit (3:30:00 from the time the last person crosses the start line), since the parks have to open. And I'll admit you had me very worried. So, around mile #2, I decided that if I was going to get swept and not get my medal, then I was going to have a ton of fun on the course. And Disney, you helped make that happen: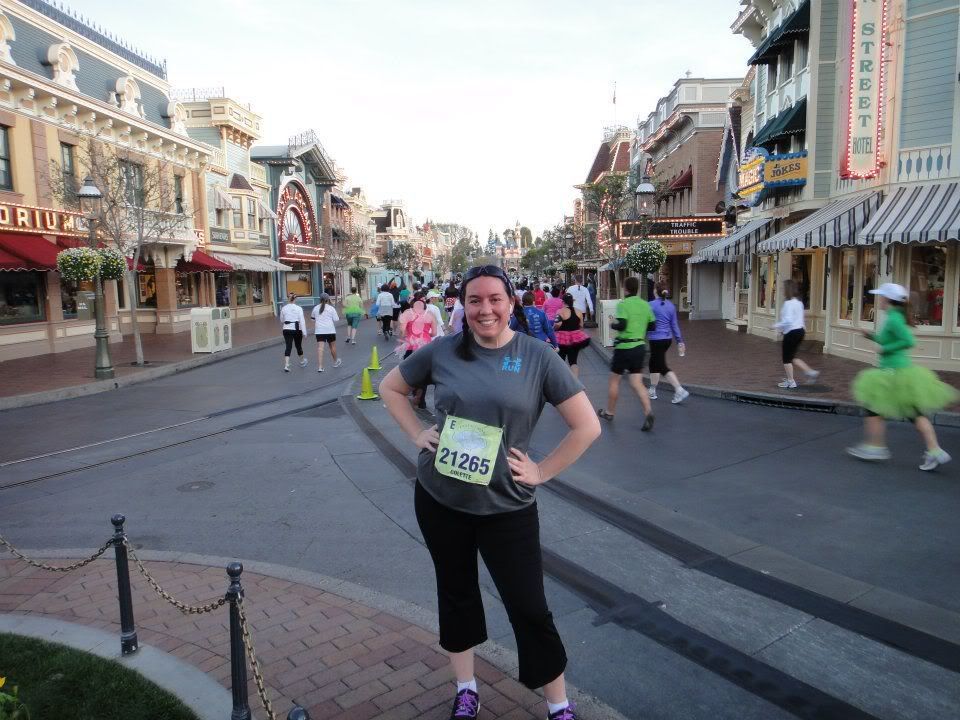 Getting ready to sprint up Main Street! That was probably the fastest I ran all day. There was something totally amazing and freeing about getting to run to the castle!
With Aurora and Phillip! And "Once Upon A Dream" was playing (which, if you remember, is what I walked down the aisle to). I had to stop for this photo. I didn't care how long the line was (yes, this added about 5 minutes to my run time).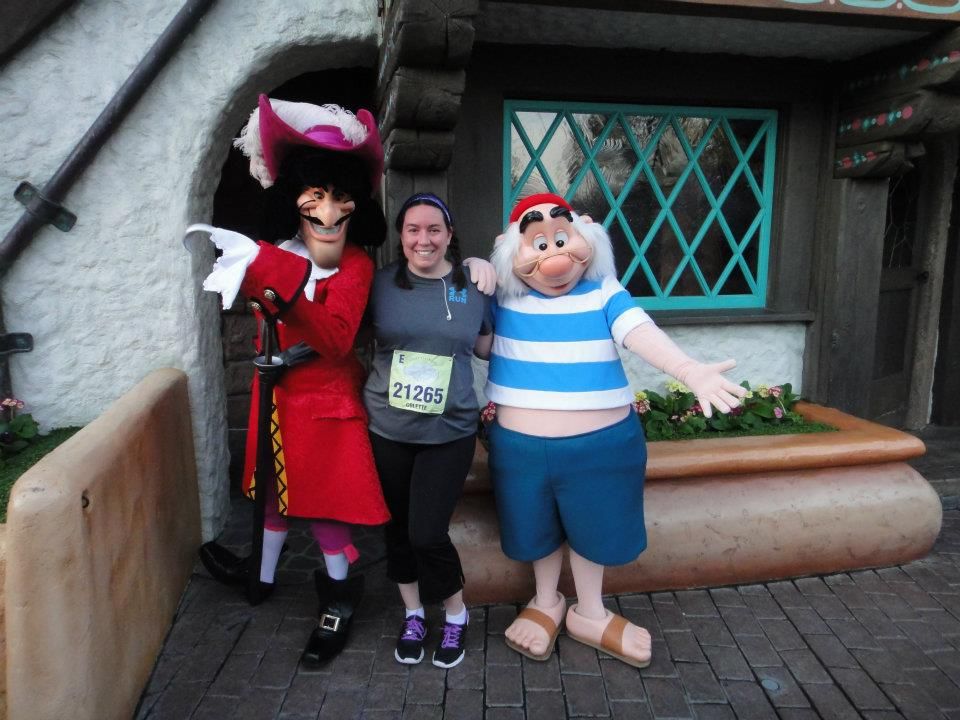 It was the Tinker Bell Half Marathon. How could I not stop for this?
Dear Self -
I know you doubted your ability. I know you didn't train well enough (believe me, we're feeling it today, aren't we?). But you kept going. You kept going. And at the 5K marker, you felt pretty good. And at the 10K marker, you felt really good. And at the 15K marker, you felt amazing. Then you know what happened? You kept passing mile markers. And they didn't raise the orange flag...which meant you weren't in danger of getting swept...and after 3 hours, 47 minutes, and 2 seconds, you
crossed the finish line and officially earned your wings
: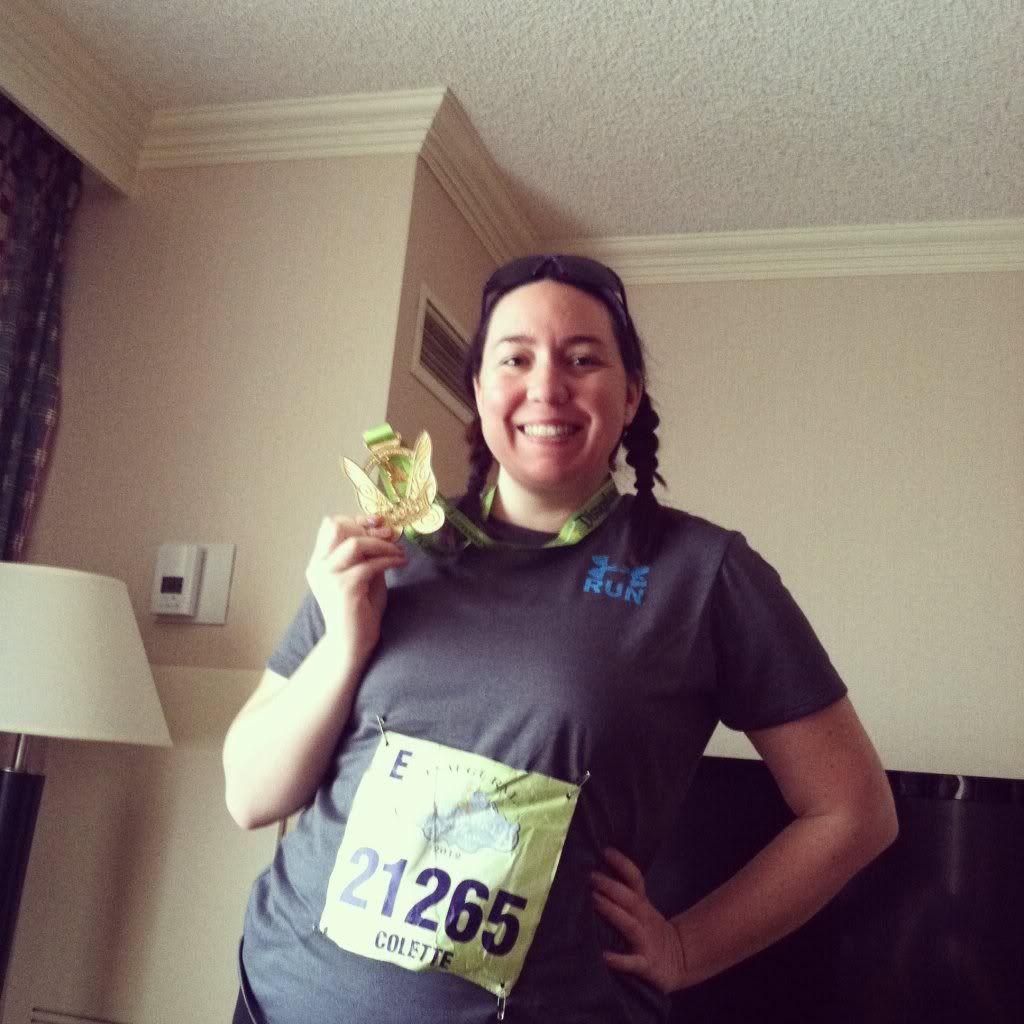 Back at the hotel, post-race. Check out that medal. She's mine. Alllllllllllll mine.
So, yes. I technically was over the required time limit (3:30:00), but I made it in before they closed the finish line (not by much, but I did!). I learned a lot of lessons:
(1) I'm stronger than I thought. I'm also stubborn and stupid, but I'm strong too.
(2) If I actually followed a training schedule, I could probably be (more) successful at these events!
(3) I kinda like competetive walk/running. I walked most of this (power walked), but I did run a little bit, and I think I could make this happen more in the future.
Dear Husband -
Thanks for giving me a massage last night and for telling me you're proud of me. I appreciate all your support!
Dear One More Mile.net -
You have the most awesome gear. I bought a t-shirt, a waist pack, and two bumper stickers (which are already proudly displayed on my car).
And that's it for now! I completed a half marathon (and crossed #32 off my 101 in 1001 list). Now, more stretching, more water, and more rest.